Aren't they lovely?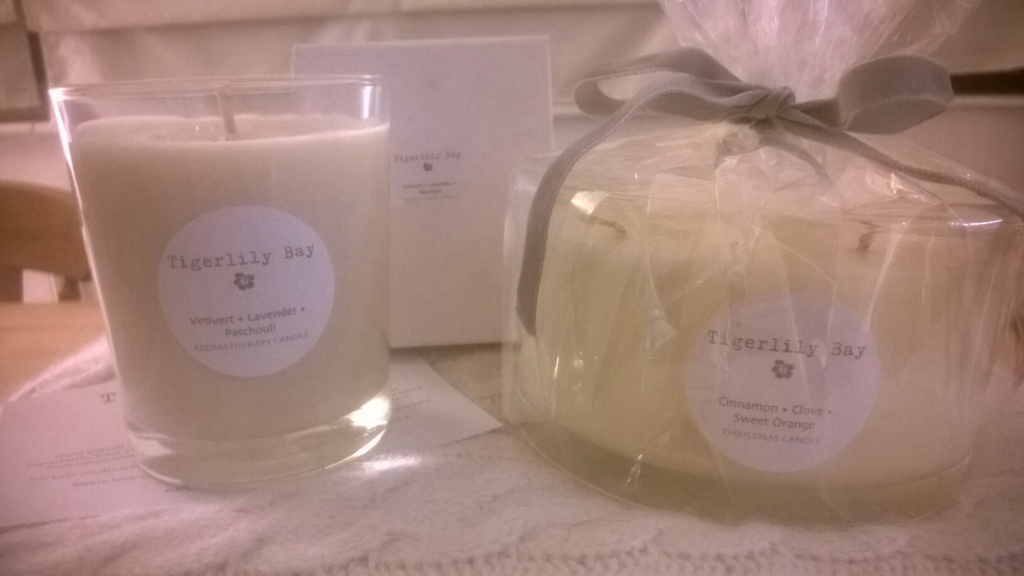 I do love a good candle. A proper, fancy candle.  None of your mass-produced,  petroleum wax, cloyingly-scented nonsense here. I'm firmly in the Neom*, Jo Malone, Diptyque camp but I don't always have the budget to indulge my predilection for posh candles.
So, if like me you love a quality candle but you're reluctant to part with sillymoney then I may have found a brilliant solution to a truly first-world dilemma:
Tigerlily Bay aromatherapy candles.
These candles are *reads packaging*         '.….hand poured….soy, coconut, beeswax….contain a high concentration of pure essential oils….'
So far, so fancy.
They're aesthetically pleasing of course, but more importantly they make your house smell wonderful (easier than cleaning it!),they burn cleanly and they last. I've been burning the smaller of the two candles pictured above, Vetiver, Lavender & Patchouli, super relaxing and nap-inducing. It has a burn time of approximately 30 hours which is pretty good value for £20, I'd say. I've yet to burn the Cinnamon, Clove & Sweet Orange (pictured above right, smells like Christmas, £30) so I'll post separately on that one at some point. It's a fairly hefty three wicker so it should last ages.
*I put Neom in the 'affordable luxury' column. Affordable being a highly subjective word but they're certainly at the less opulent end of the scale if you like your candles fancy.